General Pool Entry Fee
 
Single
Group 20+

Booking required

Adult (16yrs and older)
$24
$18
Child (5- 15 years)
$12
$9
Toddlers (2-4 years)
$5
$5
Babies (includes swimmer nappy)
$2
$2
Family (2 Ad, 3 Ch or 1 Ad, 4 Ch)
$60
Not Available
Senior Citizen (60yrs+)
$12
$12
Students (with student ID)
$17
$17
Spectators (non-swimmers)
$8
$8
IHC & Disability
$12
$12
All above pool prices include unlimited use of the Hydro-slides. For groups (20+) a booking is essential for discounted rates. 


We are open 365 days a year. Including Xmas and New Years.
Monday to Thursday: 10am-9pm
Friday and Saturday: 10am-10pm
Sunday: 10am-9pm
ExtrasPrivate Spas: 1/2 hr per person: $5 plus entry fee.
Infrared Saunas: 1/2 hr per person $5 plus entry fee.
Spa only (no pool entry): First half hour $16 per person, then $5 per person per half hour.
Kids Zone: Seasonal per session.
Marquee (reserved area) - $70
Gas Barbeque Hire: $15/hour maximum 3 hours hire

Payment is required in advance for Marquee hire. 
Schools & Special Groups
Youth Group Special
Youth (up to 18 years): $11 per person.
Adults (19+ years): $18 per person.

Holiday Programme Special
(2 adult supervisors free per 10 children)
Per Person: $8.

College Rate


(2 adult supervisors free per 10 children)




Per Person: $8.



Primary/Intermediate


(2 adult supervisors free per 10 children)


Per Person: $7.

Tertiary Group(10+)
Students: $12 each

Sports Teams
Adults: $14
Children: $8

Special Needs (including permanent physical disability)
Adults: $12
Children: $6
Helper: $12

Defence Forces 
Adults (with ID): $12
Children: $6

Please note our complex alone admission age is minimum 12 years and any children swimming under the age of 8 years must be actively supervised by an adult 16 years or older
Concession Cards Seasonal Adult (3 months) - $100
Annual Adult (12 months) - $250
Seasonal Child (3 months) - $50
Annual Child (12 months) - $125
Seasonal Senior (3 months) - $50
Annual Senior (12 months) - $125
Seasonal Family (3 months) - $250
Annual Family (12 months) - $600

Concession cards are valid from date of purchase and can be used Everyday including holidays and weekends - Great Value!


Night Cap Special (Now 7 Days!)

50% off normal individual entry,
i.e. Adults now $12, Children $6, Seniors $6
Valid last two opening hours only (7pm-9pm Sunday-Thursday, 8pm-10pm Friday & Saturday)
Valid Monday-Sunday (excludes public holidays).

Private Venue Hire
Our purpose-built funtion facility is suitable for groups of 30-150 people.

Private venue hire includes covered areas featuring a stunning large white formal marquee, extensive beautifully landscaped gardens, thermal rock pool and private changing facilities. Users have their own private entrance, along with complimentary access to the main Parakai Springs pools and hydro-slides.

Click here for more information and prices.

Rodney VIP Card
A Passport to Healthy Living for Rodney Residents
Rodney VIP Prices: Includes free half hour spa (Monday - Friday only).

Adults: $11 + Free ½hr spa (standard price $25)
Children: $6 (standard price $10)
Seniors: $6 + Free ½hr spa (standard price $15)
Family Pass: $32 + Free ½hr spa (standard price $70) (2x adults, 2x children).
Non-Swimmer: $6

Click for more information and application form.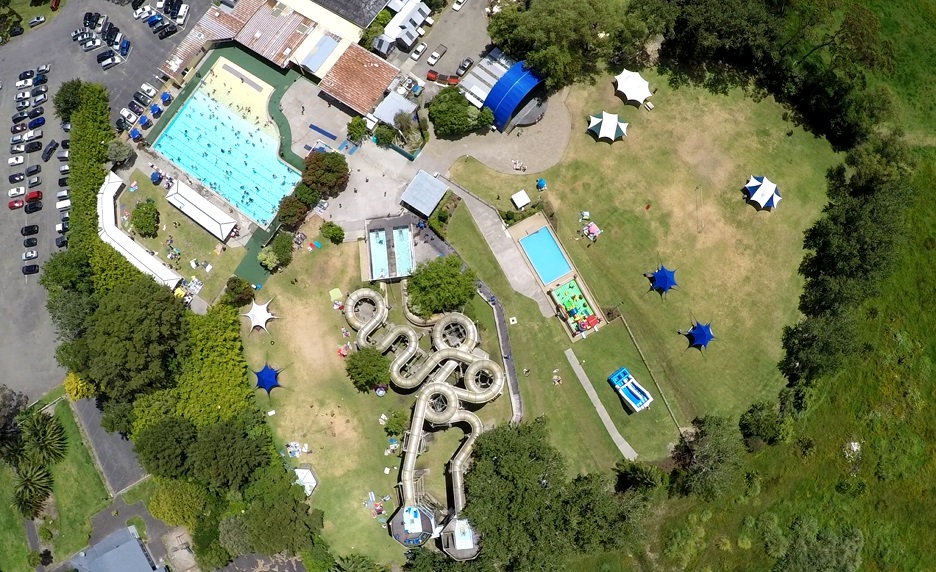 Armbands
will be given to all children aged 4 - 7 years old.  These children must be within arms reach of an adult at all times.
Complex Capacity
- There will be days during Summer where we will reach
Maximum Capacity
of visitors. At this stage we will ask any new customers to wait outside until other customers leave. Our Capacity limit is for your safety. 
Booked Groups and Complex Capacity
- If a booked group arrives after we have reached Max Capacity they too will have to wait for other customers to leave before they enter.  Unfortunately a booking will not guarantee you entry if we reach Maximum Capacity. We recommend all groups to arrive at 10am to try and avoid this issue.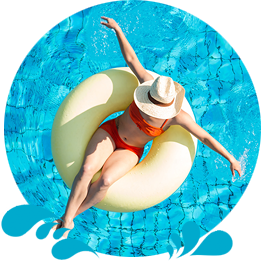 Special Offers and Events